Bring Out Their Wild Side
Discovery in the great outdoors!
Discover Wildlife Summer Camp is a five-day camp where kids ages 7 to 12 learn about native Indiana bird and mammal species and how they live.
There are three camp sessions available: June 11-15 | July 9-13
Camp takes place at Humane Indiana's Wildlife Rehabilitation Center, 566 N 450 E, Valparaiso, IN, from 9 am-2 pm. Campers are asked to bring their own lunches but snack and water will be provided.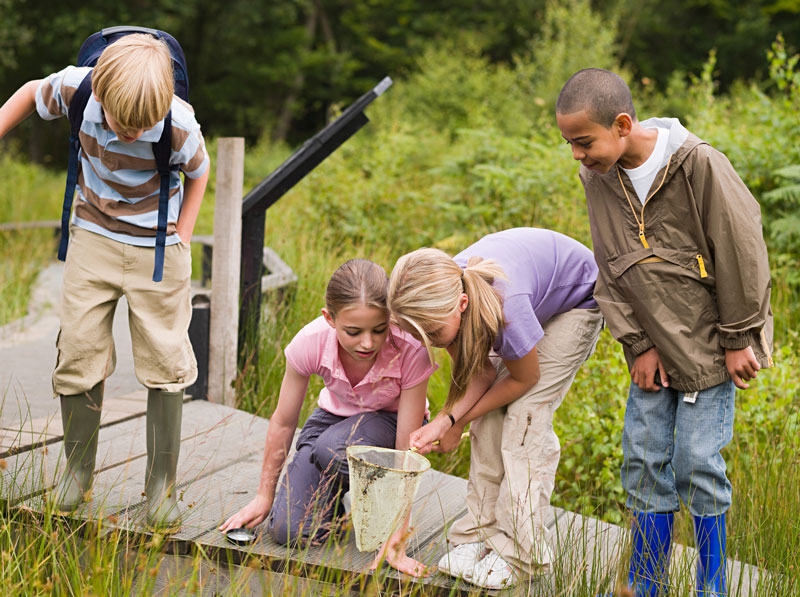 Camp Info:
Registration fee is $150 per week. Camp size is limited.
Each week we will experience a different and exciting theme, both Fun and Educational.
Examples of recent topics include:
Animal Habitats
Has your child ever wondered where the wildlife live? Campers will explore our 28-acre grounds and learn about the structure that animals call home. After learning about animal adaptations, children will be able to build their own animal homes.
Feathers and Fur
Do you know how many wonderful animals are found in Indiana? During this interactive session, campers will participate in hands-on learning, activities and games related to numerous recognizable and rare native bird and mammal species. They'll learn about animal adaptations and be challenged to create animal homes such as a nest fit for a bird or a den suitable for a squirrel.
---
I bet you cant wait right? Register today!
Simply fill out our form registrstion form below and reserve your spot. Every camper is required to have completed our Discover Wildlife Camp forms before participating in camp activities. For more information, please contact Nicole Harmon at education@humaneindiana.org
---
Cancellation: Cancellations must be made at least one week prior to the start of your chosen camp session to re-ceive a refund.
Late Fee: Children must be picked up promptly at 2 p.m. and no later than 2:15 pm. Parents/ Guardians will be charged a fee of $1 for each minute they are late after 2:30 p.m.
Disciplinary Action: Parents agree to read the Camper Behavior Contract form with their camper. Humane Indiana reserves the right to dismiss a child from session, without refund, for incidents of disruptive, harmful, or risky behavior.
First Aid: Humane Indiana will administer basic first aid. Humane Indiana will not administer over-the- counter medications. If an injury requires more than basic first aid, parents will be contacted to come take care of their camper.
Camp Preparedness: Parents must make sure that your camper is prepared for the activity provided each day. It is strongly recommended that participants wear close toed shoes and dress accordingly for the various activities planned. Wild life camp will be mainly outdoors, please apply / bring sunscreen and bug spray.
Photography Release: Parents will review and sign a photo release if they give permission for their child's picture to be used in public service, promotional, educational or internet materials for Humane Indiana.